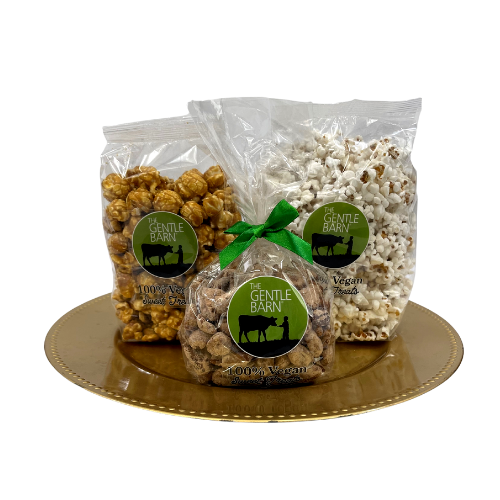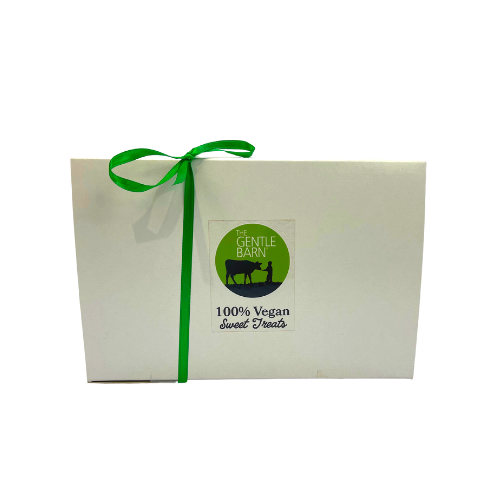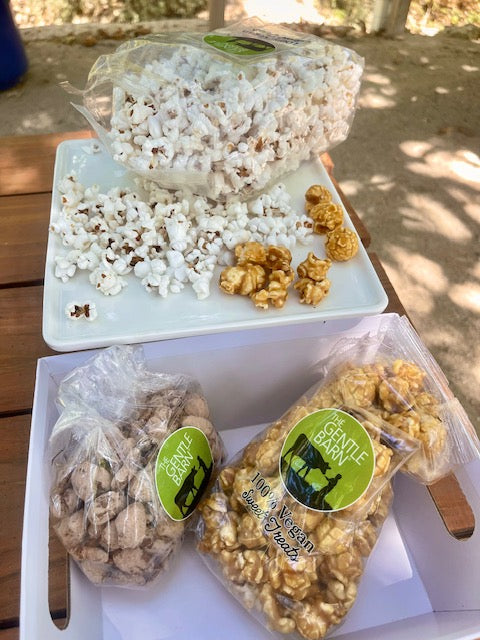 Gentle Barn Gourmet Popcorn & Nuts Gift Box
Give a delicious gift of vegan treats! This set includes freshly popped light, airy popcorn, both plain and covered in our secret, handcrafted, vegan caramel glaze recipe. Salty pecan halves coated in our handmade cinnamon sugar glaze are also included for a salty-sweet flavor.
Our gourmet treats are handmade with premium vegan ingredients.
Includes: 3 oz Heirloom Popcorn, 6 oz Gourmet Caramel Corn, 8 oz Cinnamon Sugared Pecans
Box size 9x6x6. Heirloom Popcorns: Organic heirloom popcorn, organic coconut oil, sea salt.
Gourmet Vegan Caramel Corn: popcorn, organic coconut oil, tapioca syrup, pure cane dark brown sugar, pure cane medium brown sugar, pure cane sugar, vanilla, unsulfured molasses, baking soda, sunflower lecithin, salt
Gourmet Vegan Cinnamon Sugared Pecans: Salty pecan halves coated in handmade cinnamon sugar glaze