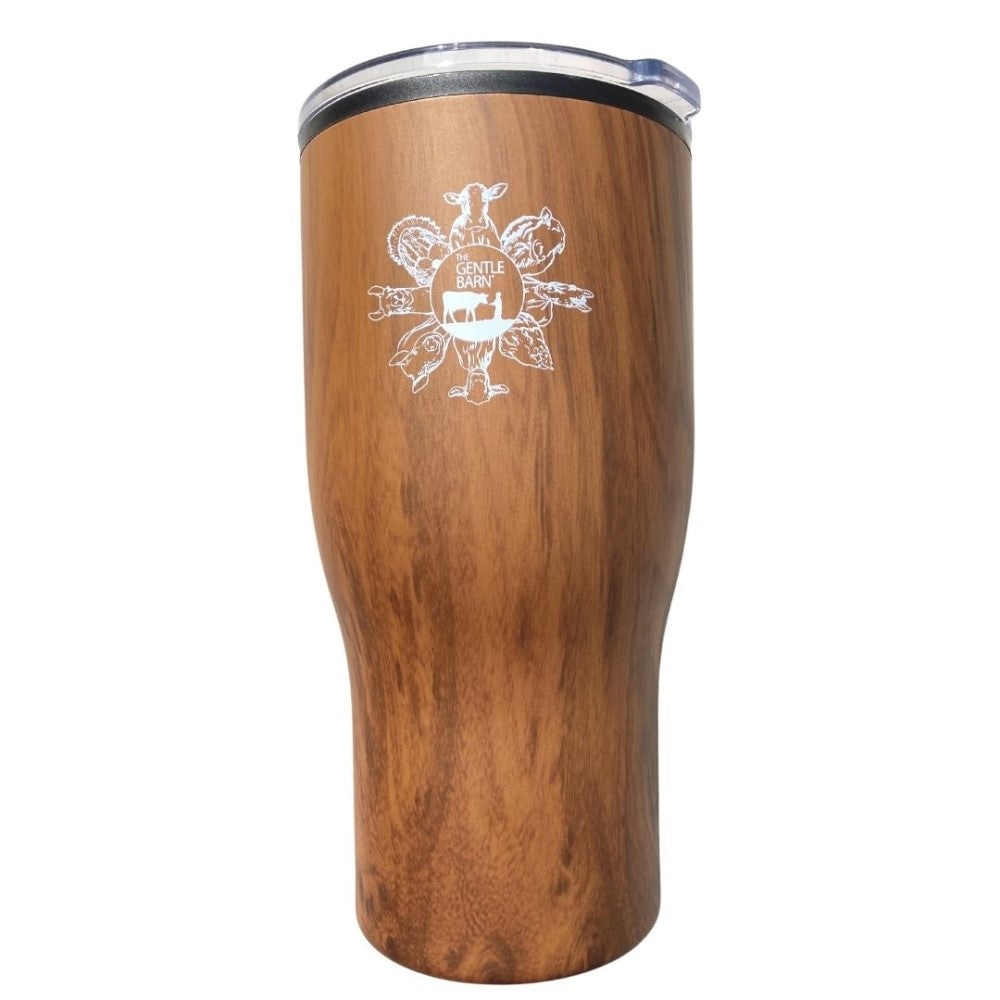 Gentle Barn Travel Tumbler
Our 28 oz insulated tumbler is perfect to hold your favorite hot or cold drink (caffeinated or not, up to you!) while you are on the go, plus it fits in most car cup holders. Stainless Steel Outer Wall
Clear suction plastic lid
The Black bottom pad helps protect surfaces from heat and perspiration.