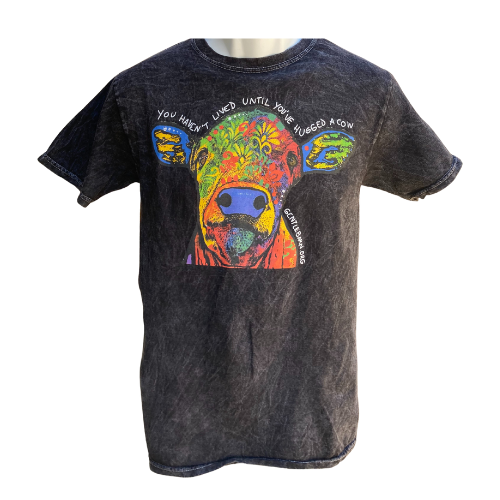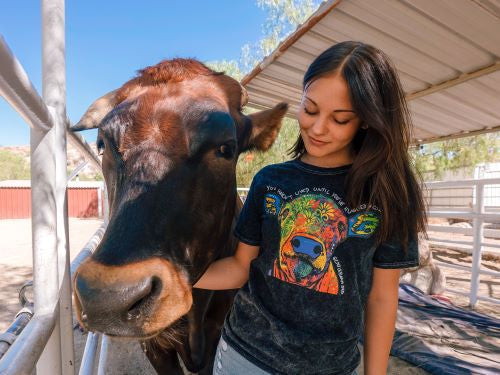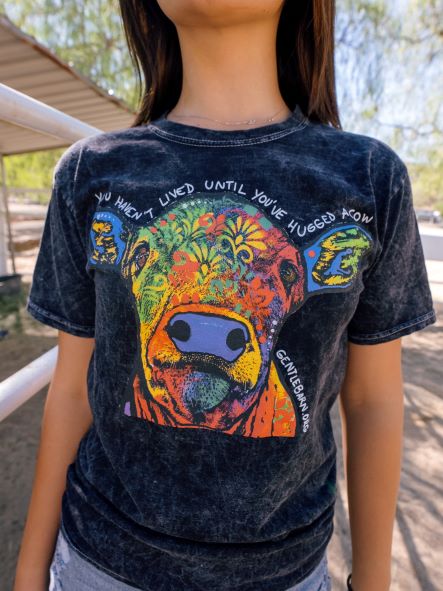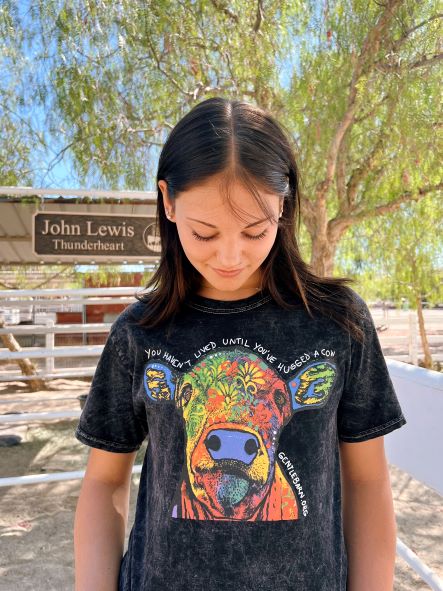 John Lewis' 2nd Birthday Vintage T-Shirt
To celebrate John Lewis Thunderheart's 2nd birthday, we partnered with Dean Russo to create this beautiful t-shirt. He is now a teenager, and we are celebrating his incredible journey and resilience. The bright colors are so fitting for his playful, joyful and gentle spirit.
The Gentle Barn has been spreading the message, "You Haven't Lived Until You've Hugged a Cow", for over 20 years!
This t-shirt has both retro and modern design elements.
Model is wearing a small size.
vintage wash
unisex fit
tie-dye
100% heavyweight cotton